SummerlaBB Fence
[Design] The Netherlands | Eindhoven
2014
SummerlaBB is an exposition place for sustainable innovations at festivals. The exposition is designed to give the visitors the opportunity to touch, taste and smell the newest sustainable innovations. It is a small town where festival visitors are able to see how they can contribute in a sustainable world. To fulfil the characteristics of an own village there should be a wall around the pavilion. The festival pavilion was designed by Floor van Schie and further developed by Alice Janssen and Marthe Doornbos. My design was aimed at the development of the wall around the village.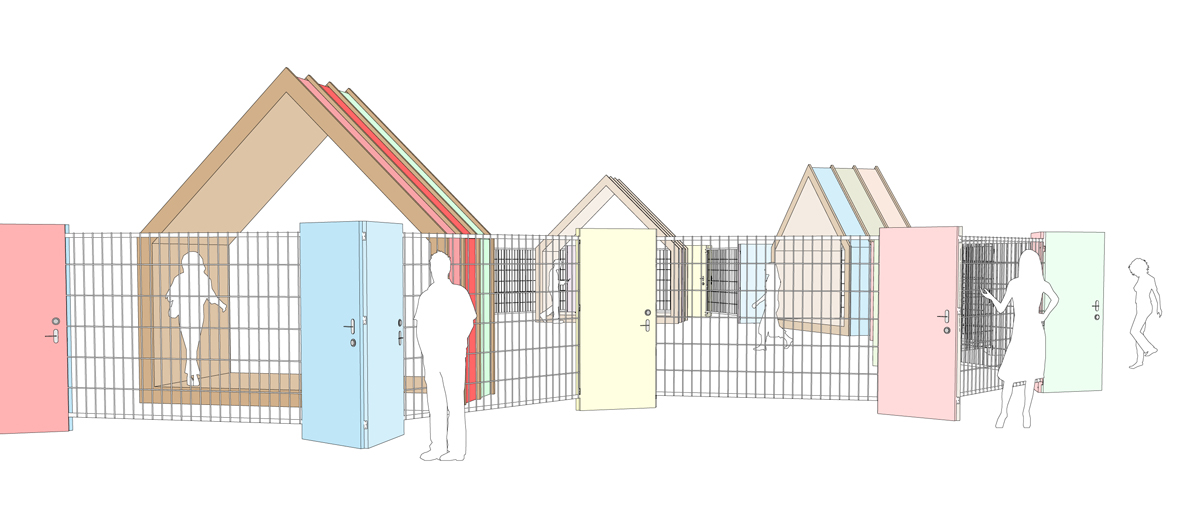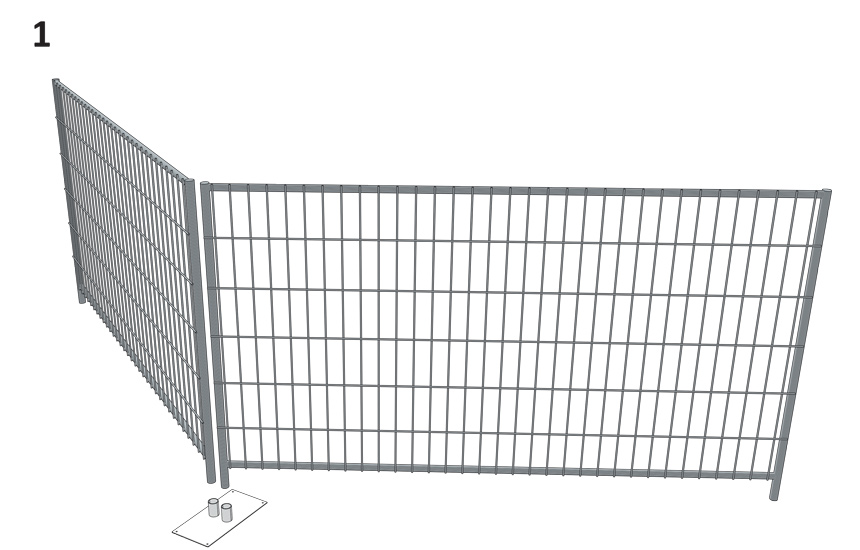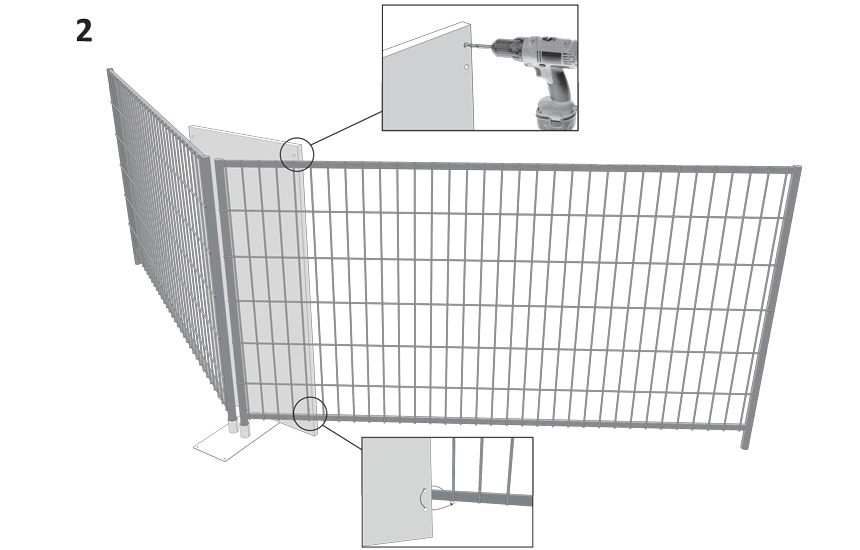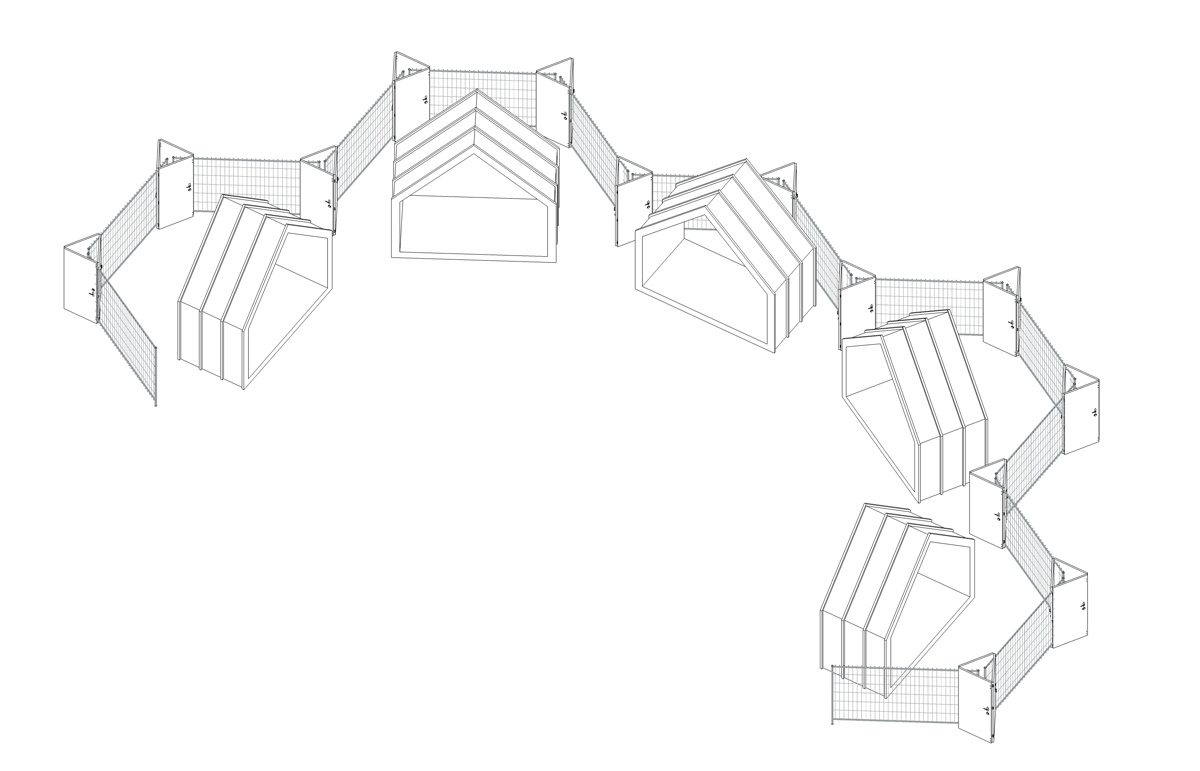 The pavilion consists of cottages mainly made of residual materials: doors of an old TU-building, aluminum offset plates of a printing company and melted plastic from Gansewinkel. The walls of the cottages are hinged to each other to improve quickly and efficient transportation.
Collaboration with Floor van Schie, Alice Janssen and Marthe Doornbos.