Concrete MVRDV
[Research] The Netherlands | Eindhoven
2013
In this workhop we reproduced six buildings of the Dutch architectural firm MVRDV. All these models are made of concrete to get experience with this material. MVRDV is an acronym for the founding members: Winy Maas, Jacob van Rijs and Nathalie de Vries. They have accomplished a lot of buildings of all types and sizes all over the world.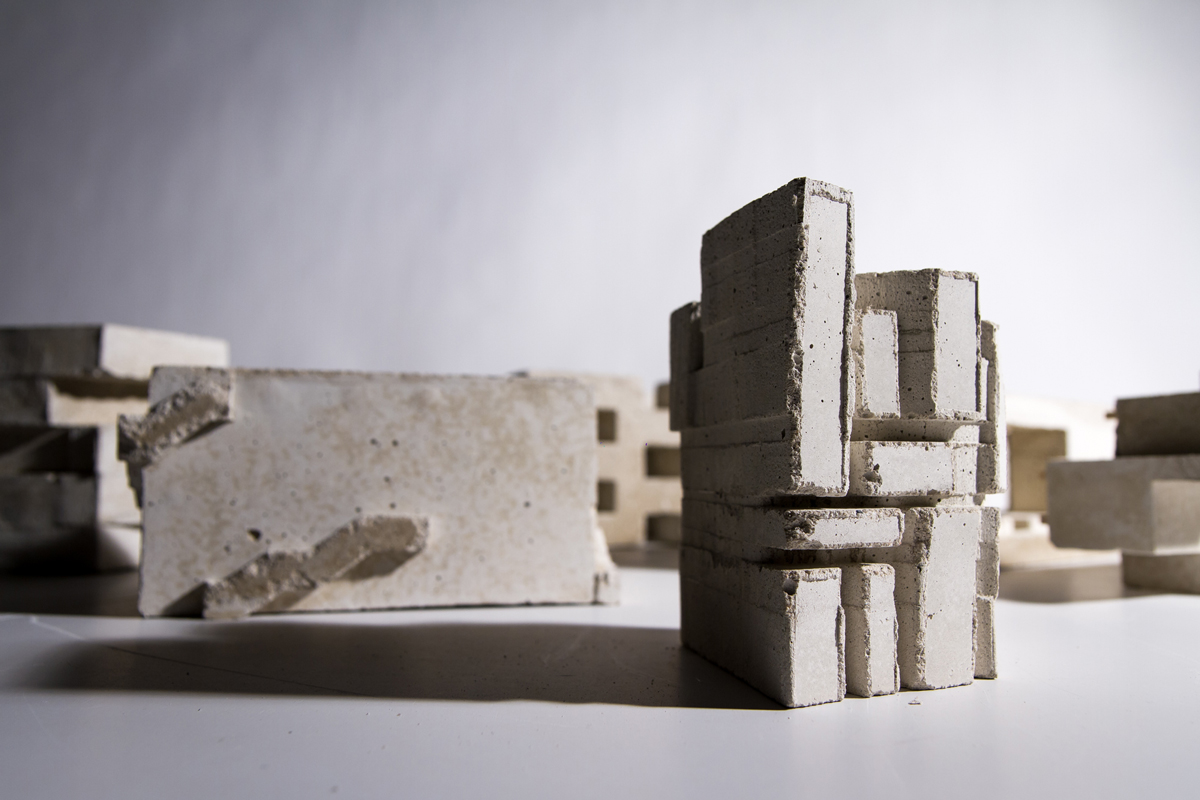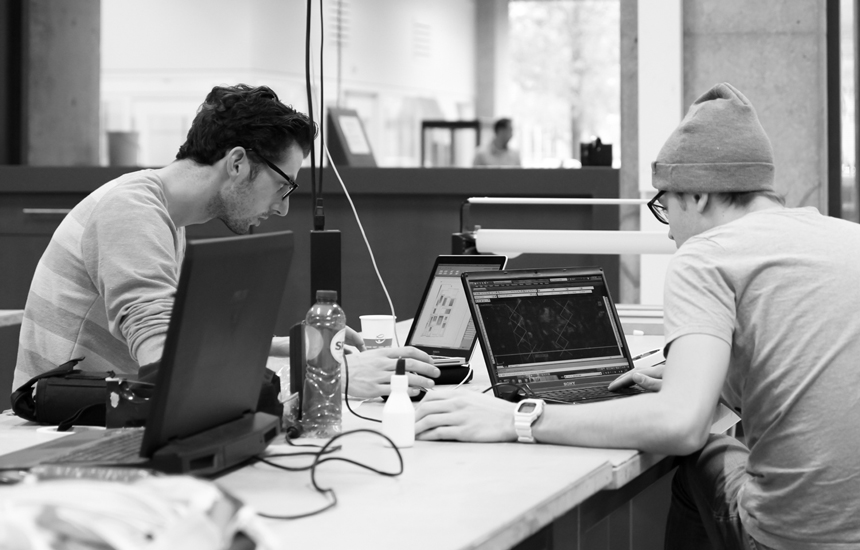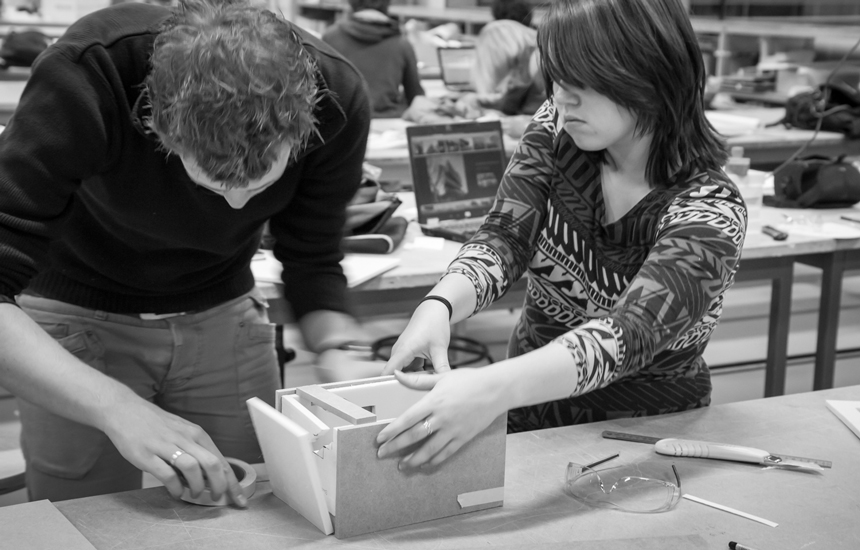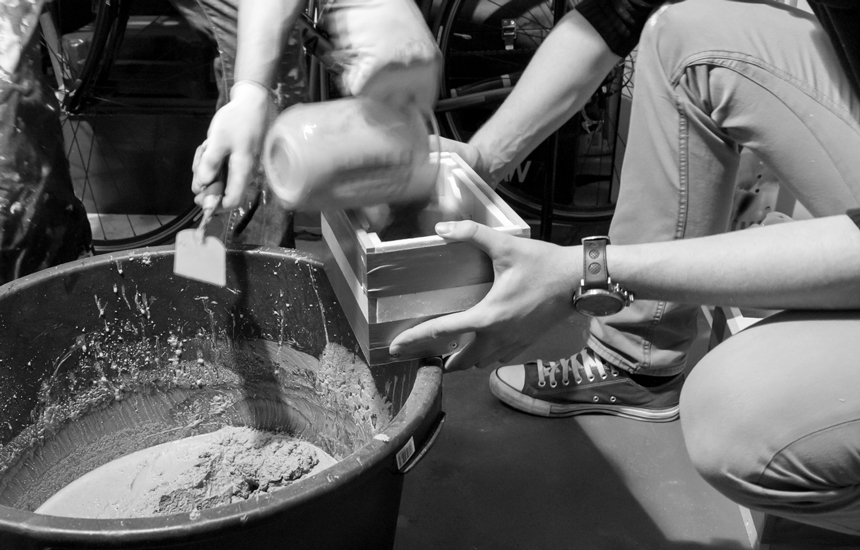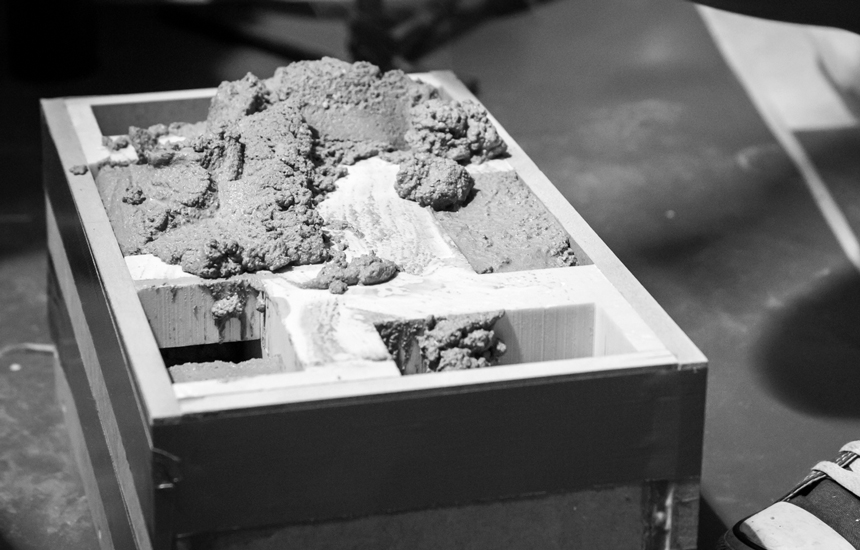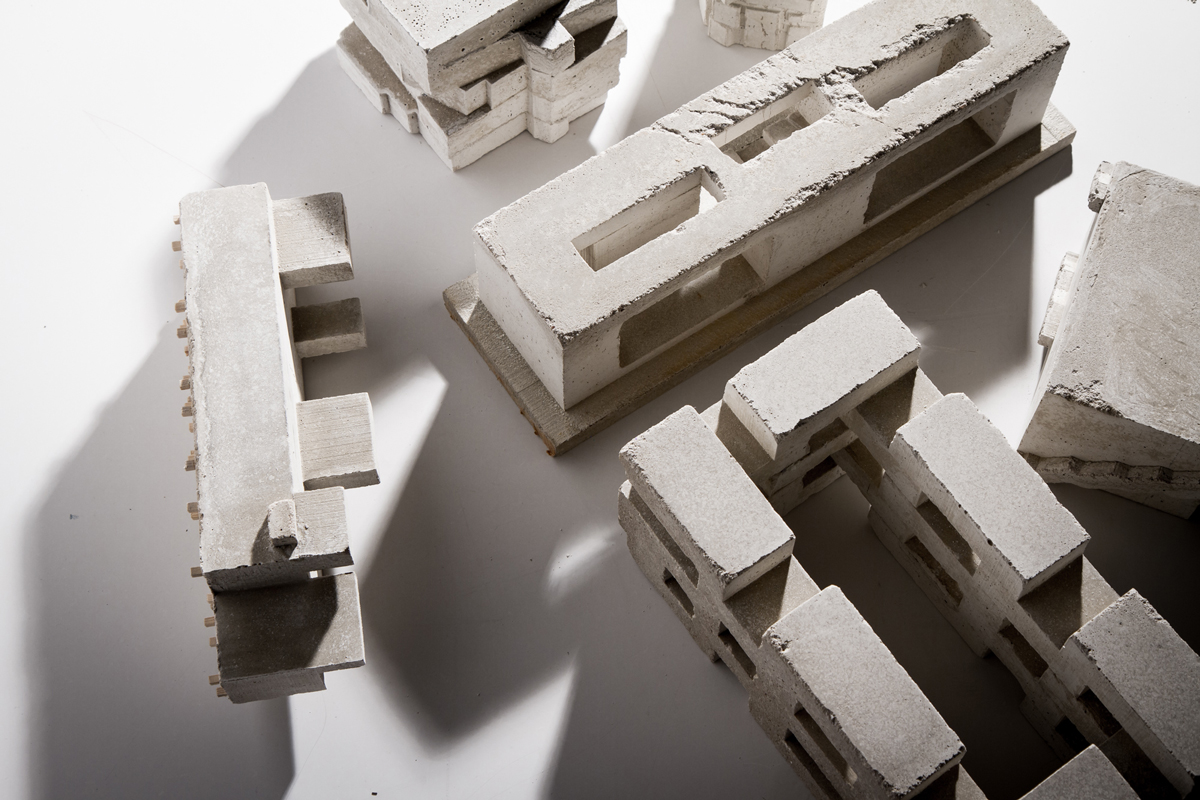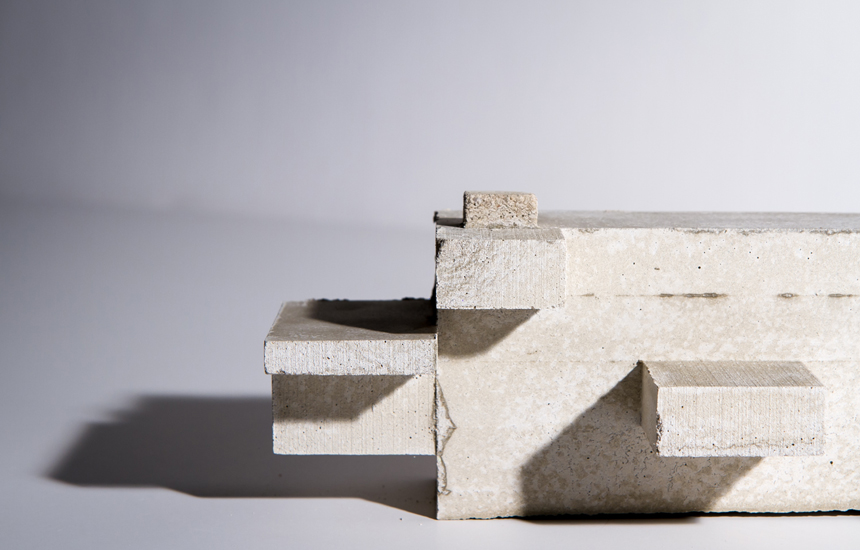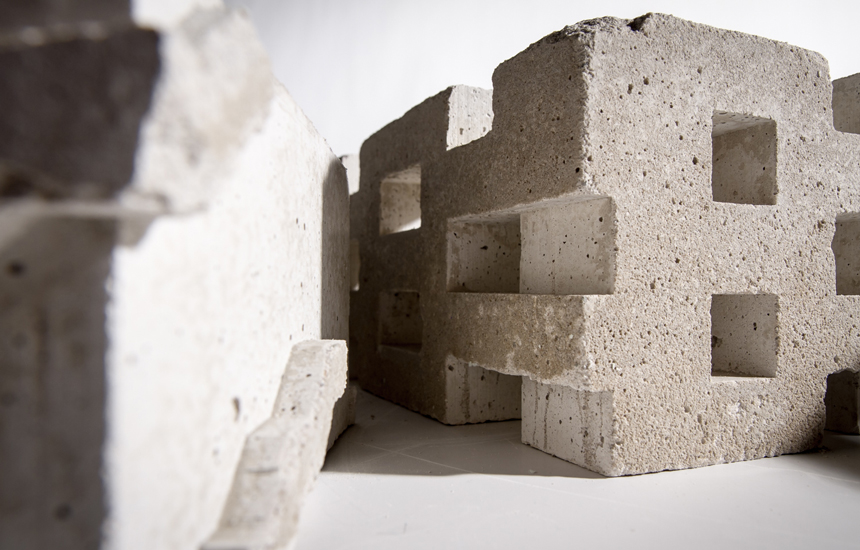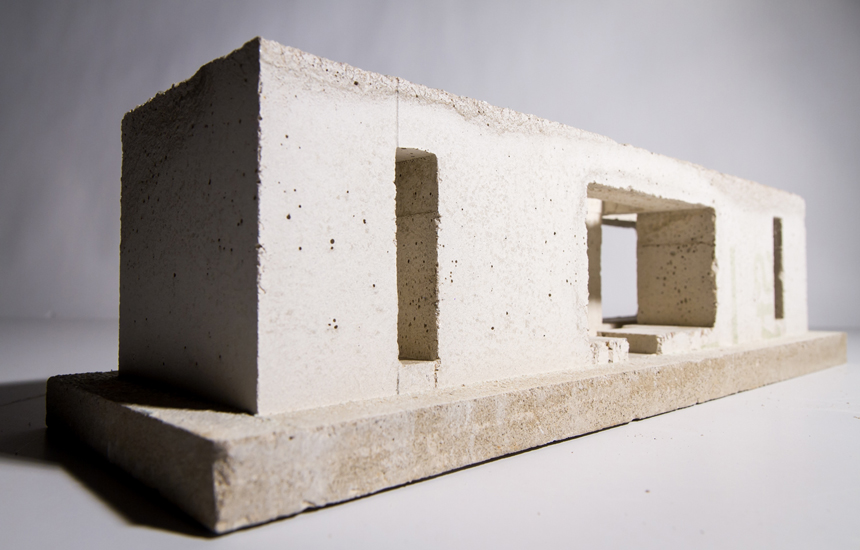 In our workshop we have chosen for the following realized projects: Celosia, Chungha building, Effenaar, Gyre, Parkrand and WOZOCO. I have made a model of the Celosia building scale 1:200. The perforated block of Celosia assembles 146 apartments, communal outside areas throughout the building and commercial program in the plinth. The city block, with a courtyard at its center, is a perforated block that creates openings at all levels of the building. Views are maintained with the surrounding areas and natural light and ventialation is afforded to each unit.
Six blocks and their subsequent six courtyards form a level and each level is staggered in a checkerboard pattern so that units are positioned next-to and on-top-of each other. The façade is made of coated concrete, polyurethane coating, which allows the façade to shimmer and reflect depending on the light condition.
Collaboration with Jeroen Geerards, Thom Kuipers, Reinier Simons, Rick van der Veen and Jolijn Velberg.